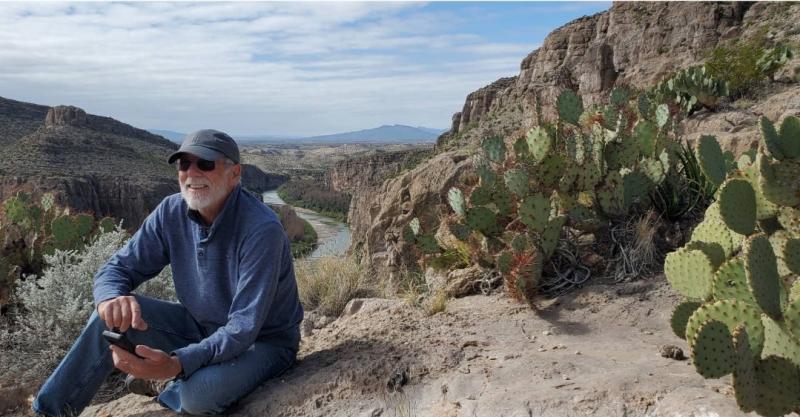 A PASSION FOR BACKPACKING
An evening of storytelling with Dick Mallery, a.k.a. Packtoter
Unity of Traverse City Amphitheater
Saturday, September 30 - 6:30 pm
No charge - donations are welcome and will go toward Unity of Traverse City's operating budget
When Dick Mallery, a.k.a. Packtoter, turned 50, he hiked 3,200 miles from Mexico to Canada on the Continental Divide. His passion is backpacking so he's done several short hikes like 600 miles along the Great Divide Trail and 800 miles on the Arizona Trail to name a few. At age 70 he completed the Pacific Crest Trail which was the highlight of all his hiking trips.  One of his favorite Michigan trails is the North Country Trail.
That evening Dick will talk about his 500 mile hike along the Colorado Trail that he'll complete this August as well as other adventures along the trails of America. 
Additionally, he'll bring his backpacking equipment to share and answer questions.
For 21 years Dick and his wife, Gaila, published The Dick E. Bird News, a monthly tongue-in-beak newspaper about nature, human and otherwise. Over the years they have also published several books - Birdfeeding 101, Nuts About Squirrels, Crossing the Divide, Ramblings, RV Shrink and Packtoter's Thru-hiking Planner. 
"The trail is a metaphor for life. It can be hard, tedious and cold. But near the end you look back across the craggy horizon to where you toiled to climb and all you see is joy. The hard times have evaporated in the warming sun, leaving only the traces of a life well lived." - Dick Mallery