Resources
WHOLE PLANET SPIRITUALITY FORUM AND RETREAT - PEACE BEGINS WITH ME
Registration is open!
Unity Village, Missouri
October 19-22, 2023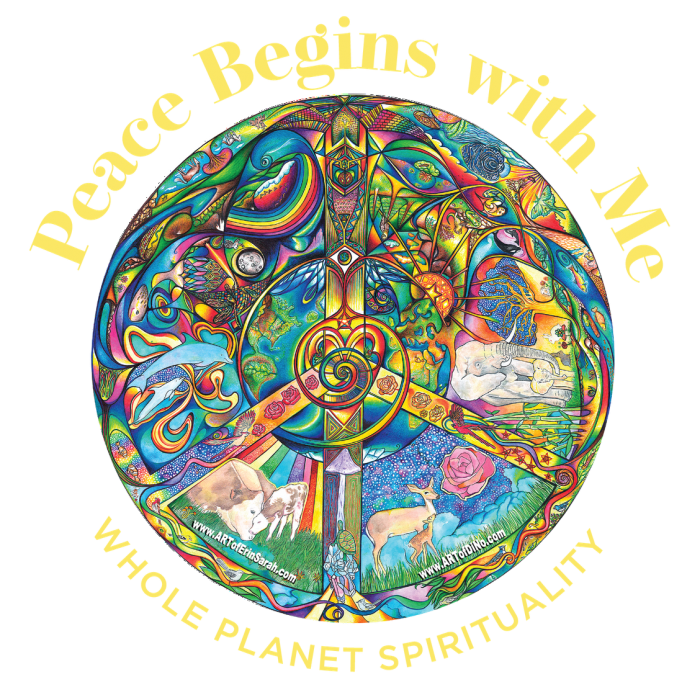 FOOD/DIET DOCUMENTARIES
ENVIRONMENTAL DOCUMENTARIES
Cowspiracy: The Sustainability Secret
ANIMAL DOCUMENTARIES
Earthlings (graphic)
Dominion (graphic)
WEBSITES
Physicians Committee for Responsible Medicine (pcrm.org)
People for the Ethical Treatment of Animals (peta.org)
Climate Healers (climatehealers.org)
Interfaith Vegan Coalition (veganspirituality.com/interfaith-vegan-coalition.html)
In Defense of Animals (idausa.org)
Vegan Spirituality (veganspirituality.com)
Forks Over Knives (forksoverknives.com)
BOOKS
The World Peace Diet - Will Tuttle
Eating Animals - Jonathan Foer
Peace to All Beings - Judy Carmen
The Joyful Vegan - Colleen Patrick Goudreau
PODCASTS
Main Street Vegan - Victoria Moran (Unity Online Radio)
Food For Thought - Colleen Patrick Goudreau
Hope for the Animals - Hope Bohanek
The Disclosure Podcast - Ed Winters "Earthling Ed"
VEGAN RECIPE WEBSITES
What to Eat When You Don't Eat Animals (all-creatures.org)
A Couple Cooks (acouplecooks.com)
Minimalist Baker (many vegan recipes) (minimalistbaker.com)
MICHIGAN FARM SANCTUARY: 
Barn Sanctuary (barnsanctuary.org)
---
Vegan and Vegan-Friendly Restaurants in Traverse City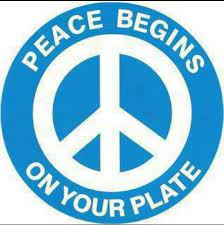 Rad.ish Street Food @ Stone Hound Brewery
Milk & Honey (despite the name they have vegan ice creams)
---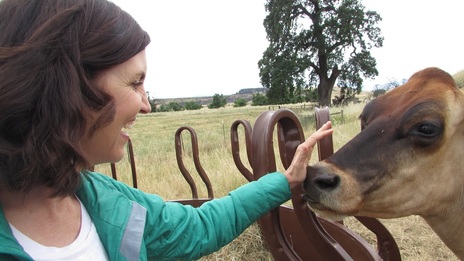 Website and blog of Unity and interfaith minister, Rev. Carol Saunders
Compassionate Choices Group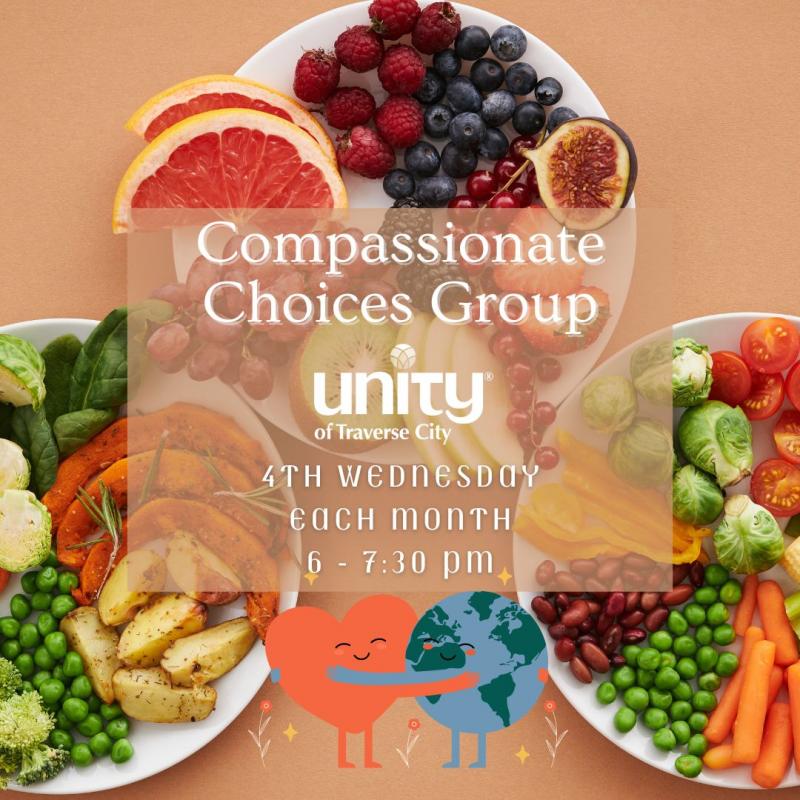 Please join us for our Compassionate  Choices group, on the 4th Wednesday each month from 6:00 - 7:30 PM.
This group had been inspired by "The Forgotten Teachings of Charles Fillmore," a booklet that was compiled by Unity minister, Rev. Carol Saunders. We will explore how our relationship to animals connects to universal love, spiritual growth , optimal health and world peace.  We will feel into how we can make choices inspired by our loving compassion for all life. Wherever you are in this journey, you are welcomed.
We look forward to meaningful group discussions, book studies, and video screenings meant to enrich your spiritual practice and further your connection with the divine spirit within us all. 
Find out more on our Groups page!
 
For more information, contact Marryann Cacciaglia at maryanncacciaglia@gmail.com
or Jill Zofia at jillzofia@hotmail.com.
---
The Beginning of Unity and Vegetarianism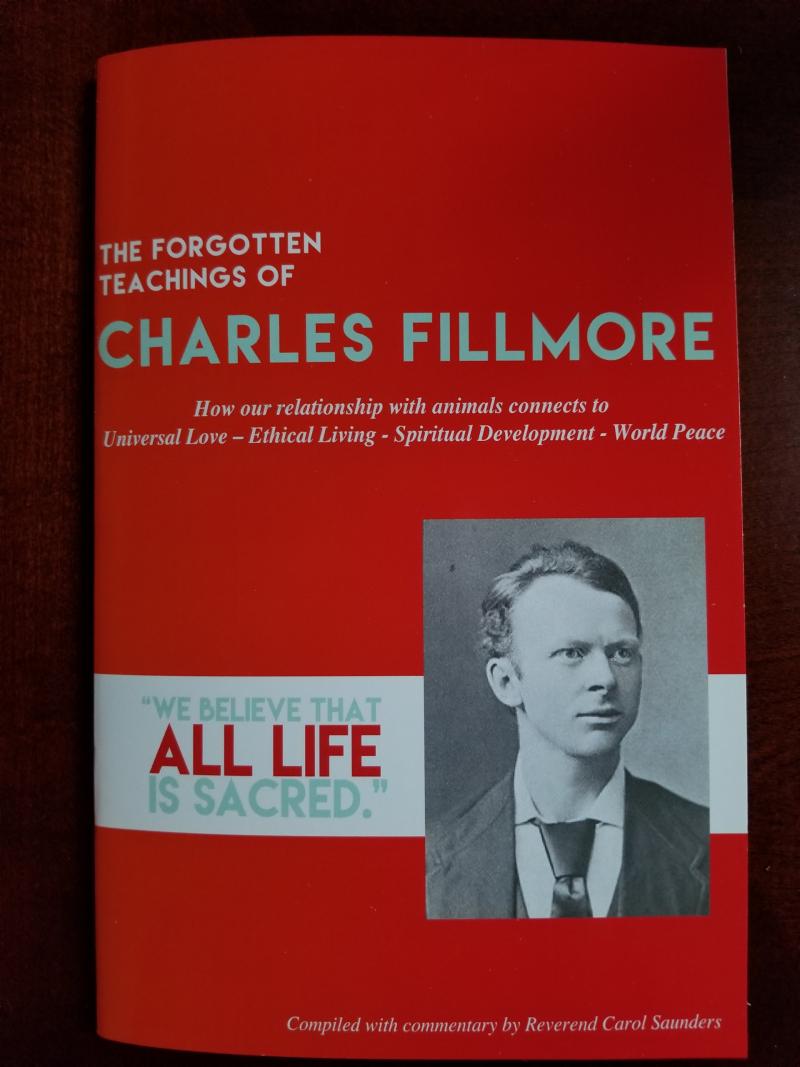 Unity founders Charles and Myrtle Fillmore became vegetarians in the 1890s, and their views on vegetarianism began surfacing in public as early as 1903.
In those early teachings, Charles expressed his understanding of a person's diet and the important connectivity it has to spirituality, saying cell regeneration is aided by consuming food of the "highest and purest character."
"Our food should be full of life in its purity and vigor," Charles wrote in "As to Meat Eating" in the October 1903 issue of Unity. "There should be no idea of death and decay connected with it in any degree. The vegetable should be fresh and the fruit radiant in its sunny perfection."
This article takes a peek into the Fillmores' practice of and teachings about vegetarianism.
The Fillmores' beliefs were greatly influenced by Harry Church, a Seventh-day Adventist, a vegetarian, and their first printer. The couple's sons, Lowell and Royal, were lifelong vegetarians. Lowell edited the Diet Department column for Unity magazine in 1906 and 1907.
Royal began editing the Vegetarian Department column in Weekly Unity in 1911, the same year Unity leaders announced the opening of the Unity Pure Food Company at the 917 Tracy Avenue Headquarters in Kansas City, Missouri.
The purpose of the new store, according to the Weekly Unity June 28, 1911, article, was to introduce food products to take the place of meats.
Unity introduced a special Bible for Vegetarians in 1915, assuring readers that no life would be sacrificed in its publishing. The book was advertised with round corners and difficult words divided into syllables for accurate pronunciation. It was described as having a red cover with gold edging and cost $3.
In June 1926, when a reader asked why Unity didn't publish leather-bound books, the publishers said Unity opposes the use of any product that necessitates the taking of life, whether it's food substance, wearing apparel, or general utility. Therefore, they wrote, Unity does not use calfskin leather but chooses to use keratol binding, a tough cloth material treated to make it resemble leather.
Unity stated its official dual-disciplined stance on eating meat in an April 12, 1930, article in Weekly Unity called "The Vegetarian" by C.O. Southard. He wrote, "Unity School advocates vegetarianism as a factor of physical health, and as a means of promoting spiritual development in the individual and in the race."
A 1946 article, "Meat Hater" by Robert A. Fuller, shared a story about endurance and vegetarianism that came from former President Theodore Roosevelt, who observed that during his hunting expedition to Africa that vegetarian animals had more endurance than carnivorous animals. As retold, the president witnessed that a vegetarian horse could run down a carnivorous lion. After a mile and a half, the lion became exhausted but not the horse.
Through the years, Unity stood by its teachings about vegetarianism, and its commitment received national news coverage in 1954 in The American Vegetarian. An article titled, "TAV Presents Early Writings of Great Humanitarian Charles Fillmore," outlined the long-standing vegetarian tradition of Unity as expressed in articles spanning more than 40 years.
In 1981, Unity published a Vegetarianism pamphlet, warning of the health hazards of eating meat, saying beefsteak contains more than 70 percent water and "dirty water at that." Also, it said, "A pound of beef … contains less than five ounces of actual food and about 18 percent of that is protein."
In the October 1991 "Viewpoints" column of Unity magazine, the issue of conformity came before readers.
"Why is it that people who come into Unity and accept it as a way of life, continue to eat meat?" the inquirer asked. The editorial reply confirmed the vegetarian ways of Charles Fillmore, but added "just as God created in us a free will to make decisions, Mr. Fillmore believed that we had that same right." It was more important that each individual have the freedom to seek spiritual growth as the individual feels is best, the editor said.
https://www.unity.org/article/beginning-unity-and-vegetarianism
---