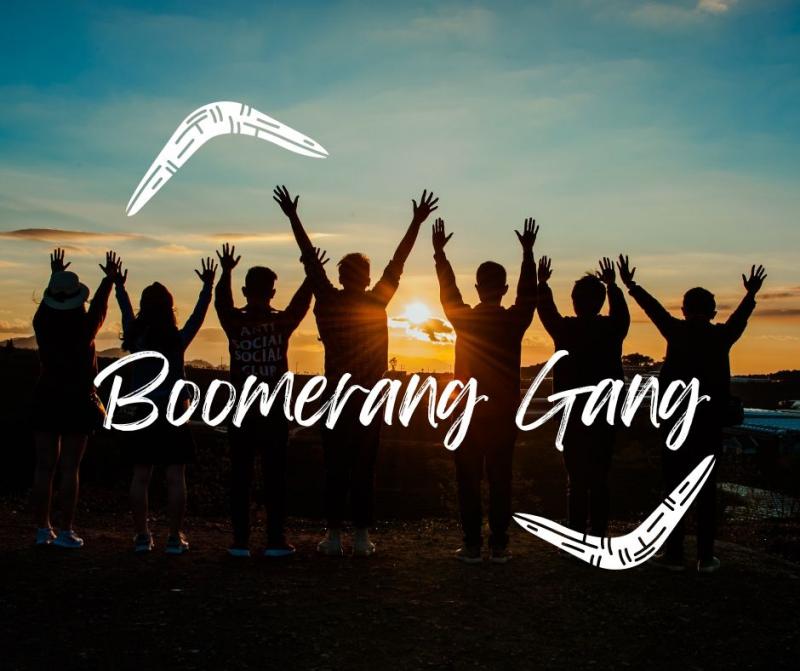 After starting the day with the Walk for the World walking meditation, you can end it with the Boomerang Gang in the evening!
9/23/23 at 6 pm at Cilla Payne's house
There is a sign-up sheet at UTC in the hallway. Please sign up with a dish to pass if you are planning to attend so we can have a head count of how many people will be attending.
As many of you will remember, this is a potluck event, followed by a group discussion on a chosen topic. Be ready for great food, friends, and conversation.
Bob and Susan Hall will share how the Boomerang Gang got started.
Thank you to Cilla & Steve for your willingness to share your home with us for the new and returning B-Gang! Thank you also to Bob & Susan and Chuck & Susie K. for assisting and co-hosting!